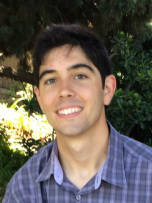 My name is Beau Trifiro and I created Unless Design, LLC to help bring more sustainable and socially responsible ideas to reality.
Currently, Unless Design, LLC is a one-person venture looking to grow.
About me:
I graduated Magna Cum Laude in 2012 with a Bachelor of Science in Mechanical Engineering from Villanova University. I am passionate about sustainable and socially responsible living, which is why I formed Unless Design, LLC. Prior to this business venture, I spent two years working in the industrial gases and equipment industry for
Air Products and Chemicals, Inc
., where I gained valuable engineering and design experience in applications equipment engineering and product development. At Villanova, I played a key role on an outstanding design team that won the college's senior design project competition with a design for a new, cleaner type of energy storage system. My work and studies overlap with my interests in renewable/alternative energy and sustainable and healthy living. Outside of my work and studies I try to live an active lifestyle and have been a skateboarder for over ten years.
See the bottom of this page for a sample of my past work. Additional information about me can be found at my
LinkedIn page
.
---
---
Why I started Unless Design:
I've always been passionate about design and problem solving. As a kid, I designed and built skateboard ramps and obstacles and I loved designing theme parks in Roller Coaster Tycoon. The same craving for creative problem-solving that I had in my youth led me to pursue a degree in mechanical engineering.

I am also passionate about trying to do what is "right". To me, this means trying to live more sustainably and responsibly.
I don't want to contribute to things like the unfair treatment of workers, harmful pollution, and massive amounts of waste that are sometimes hidden in current products and systems. Unfortunately, we're limited in options, and we can do better - and that's where Unless Design comes in: I can use my engineering background with my passions for sustainability and creative problem solving to help others trying to be responsible and sustainable!
Why choose Unless Design:

Commitment - Unless Design is a mission-driven business that not only wants to make you happy, but wants to see you succeed.
Quality - Unless Design provides quality services and takes responsibility for those services.

Capabilities - Unless Design has the fundamental problem-solving skills and knowledge to make you successful.

Opportunity - Unless Design strives to provide affordable rates, and in some situations, may offer equity/royalty arrangements or volunteer services to meet your needs.

---
My past work:
Conceptual design:

Performed feasibility analysis and motor sizing for solar-powered mobile chicken coop - the idea won $32,500 in a sustainable agriculture competition.
Designed and performed feasibility analysis of carbon dioxide thermal energy storage system - team's presentation won 1st place in design competition.
Wrote research report comparing silicon solar photovoltaic technology with plant microbial fuel cells and artificial photosynthesis.
Design for manufacture:
Designed effective baffle for cryogenic tunnel food freezer in tight turnaround, leading to additional sales.
Developed drawings for freezer modifications, including mechanical fabrication drawings, elementary wiring diagrams, and process and instrumentation diagrams. The freezers were successfully modified and tested.

Designed custom tool for nut-squeeze machine in fastener industry.
Product and process development:
Performed a lifecycle cost analysis for critical valve on large hydrogen plants - enabled team to make cost-effective decisions on design change proposals.
Designed and managed relocation of manufacturing equipment that led to 6% increase in productivity.
Managed and developed product documentation and requisition packages for new analyzer panels in large hydrogen plants, reducing the cost of a hydrogen plant by >$65,000.